About CrashPalace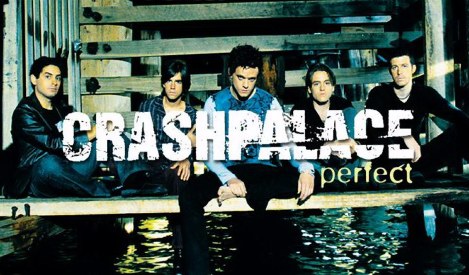 The five band members of CrashPalace, formerly named Paradime, are:
Marcus Maloney - vocals/guitar
Jeremy Taylor - lead guitar
John Kelly - bass
Dean Thomas - keyboards
Pete Constantinou - drums
The band first started in 1995 at a Melbourne high school.
Over the years their lineup changed and they performed various gigs. The band claims to be most influenced by the British Invasion, '70s rock supergroups, and '90s American alternative rock bands. The full-length was produced by Paul Palmer who mixed Bush's Sixteen Stone and No Doubt's Tragic Kingdom and was released by the same label (Trauma) that is home to both those bands. The modern alternative rock band spent two years writing and doing preproduction on their debut but recorded nine of the LP's 13 songs in three days. The band shared the stage at radio station summer concerts with the likes of Staind, Papa Roach, and Crazytown.
CrashPalace supported the Australian Creed tour in 2002, when Sevendust pulled out of their spot... Fortunately for CrashPalace, because that's where a lot of people, including myself, first tasted the musical fruits of CrashPalace.